Contents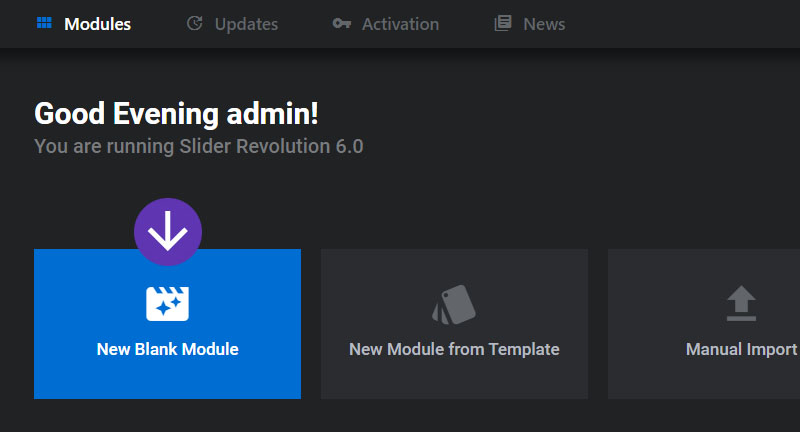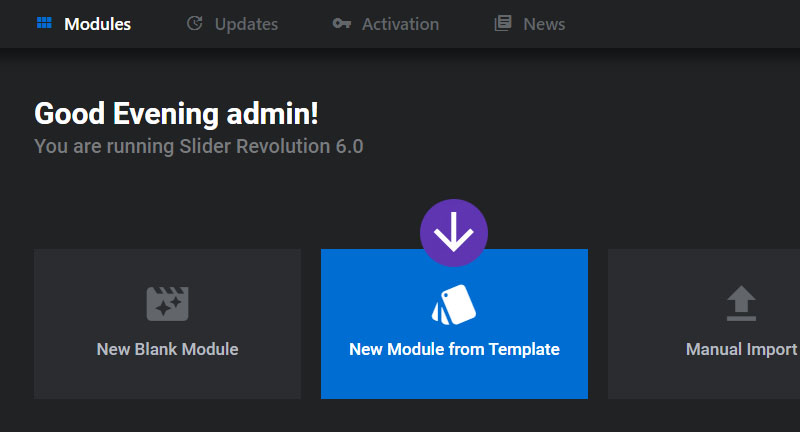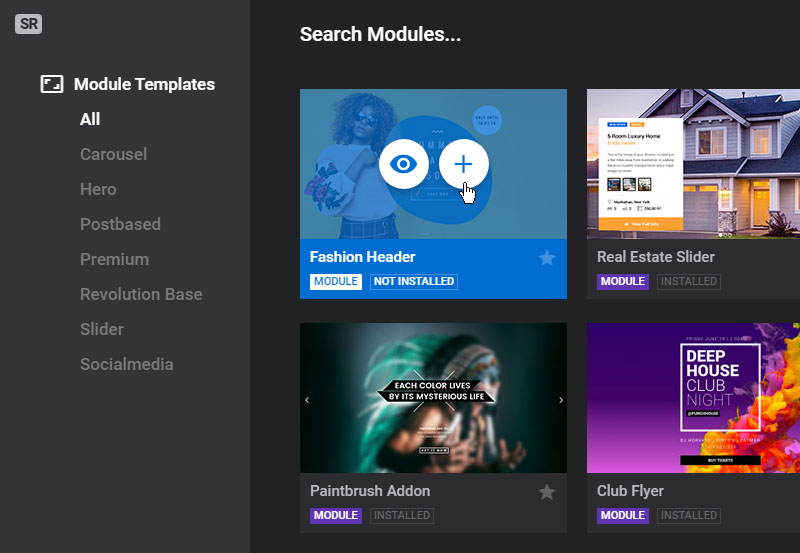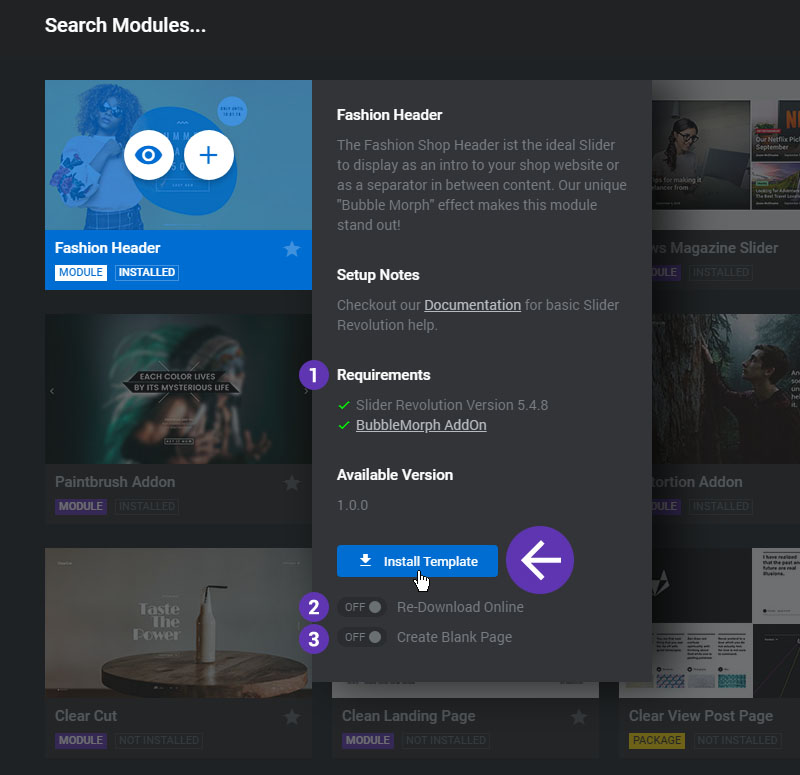 1. Template Requirements
You may need to update the plugin to its latest version to install a template. Also, if the template requires one or more AddOns, they will need to be installed first before the template can be installed.

2. Re-Download Online
If the template has already been imported, it will be stored in the Magento database. Use this option if you wish to download a fresh copy of the template from the ThemePunch servers.

3. Create Blank Page
Select this option if you wish to automatically create a new blank page for the imported template. This is useful for hero modules and full-page modules.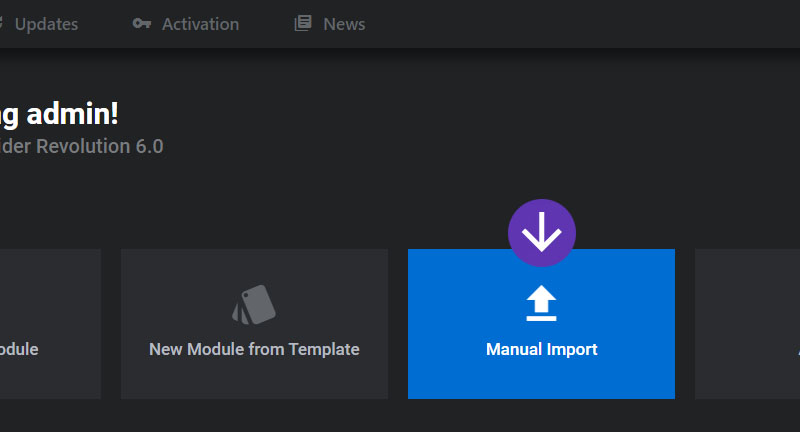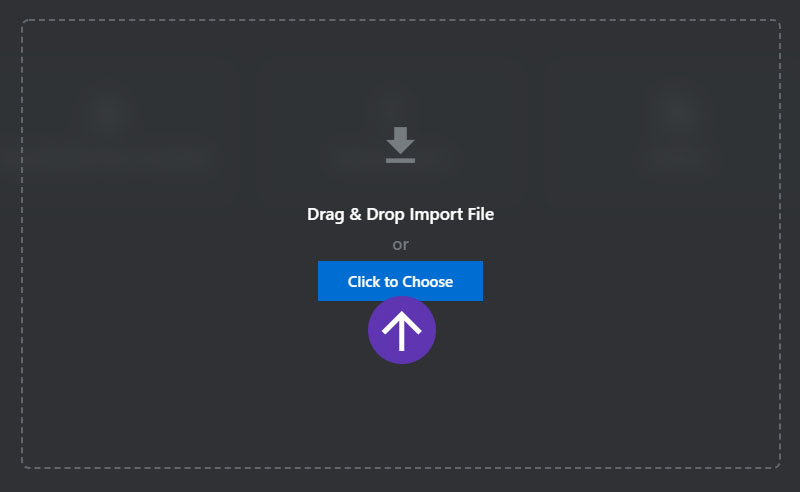 After creating a new module or importing a template, the modules will be listed in as shown in the screenshot below. #1 is a single module example, and #2 is a "Template Package" example that represents a "One Pager" made up of more than one modules.