Is the eCommerce firm you are owing satisfies the demands of modern-day customers of B2B and B2C? If the response is no, then you might lose a major chance to distinguish yourself from your competitor.
Today's customer path is not linear, which forces firms to change their products and tactics in all sectors. For its fast go-to-market, versatility, and vibrant ecosystem of partners and developers, many have switched to Magento Commerce.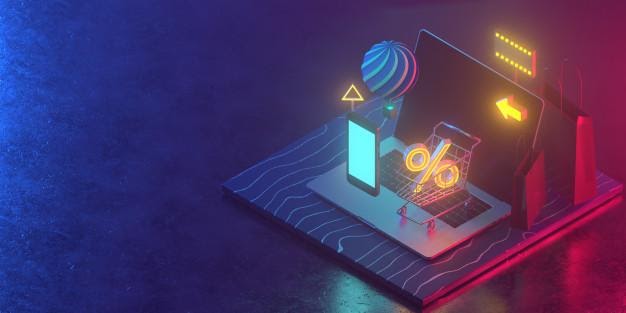 Let us take a look at the companies that are redefining their branding and business techniques through Magento.
Material Banks' Innovative UX
Material Bank, a New York-based printing and product solutions firm, aimed to help architects and designers choose the best products from hundreds of suppliers and have them delivered out easily and free of charge.
Magento Commerce 2 was used in collaboration with Digital Material Bank and a custom-built ERP was implemented to make the platform more user-friendly. "The UI and UX are innovative and reflect our brand strongly," Fain said. "With no other platform, we could not have done this."
Lightning-fast scan, breathtaking imagery, and clean and detailed data are now available on the Material Bank website. And the findings speak for themselves: the site has seen a 200 percent growth in onboarding clients and a 350 percent growth in supplier sourcing.
Saddleback Leather
While the Saddleback Leather brand was steadily growing, it was held back by the eCommerce operation of the group. Saddleback launched a new Magento eCommerce website in collaboration with Magento solution provider, intending to provide consumers more relevant and entertaining shopping experiences.
Via alpha and beta testing, the transition to Magento Commerce fixed efficiency concerns, improved SEO, and increased conversion rates. Saddleback Leather was also able to extend its product range and use a joint shopping cart with its sister company, Love41, leveraging the Magento platform's multi-site versatility.
Outcome? Website visitors increased by 57%, transaction rates climbed 17.5%, and the total order size grew by 8%. Not to consider that sales were up significantly.
Shoebacca.Com
In the spring of 2007, SHOEBACCA.com released a full-scale eCommerce web portal. The business became a pioneer in the online footwear industry in a few short years and needed to turn its eCommerce company into an eCommerce site that could better satisfy consumer needs.
"We needed a truly optimized framework that could accommodate our eCommerce needs through various distribution platforms, an inventory management system, and finance, which could also accommodate a high degree of customization," said the CTO of SHOEBACCA.com. Together with framework partner Kensium, the business moved to Magento Commerce 2.1.
The migration allowed SHOEBACCA.com to streamline its customer support, handle its vast product catalog, and connect the backend to many marketplaces and suppliers of drop-ship services as well.
Overall revenue in the marketplace soared by 30% and overall traffic grew by 25%. More clients came to the web, remained longer, and, most notably, ordered and invested more.
Catbird
Catbird, dedicated to creating awesome, intriguing, custom jewelry, decided to move from Magento Commerce 1 to Magento Commerce 2 when it realized that most of its customers came from smartphones. The priority was the development of a mobile commerce experience.
Catbird rechristened its web store with Imagination Media, adding new features such as inventory levels, lead-time texting, features specific messaging, wish list interface, and shipping on the same day.
A custom mobile commerce style that was exclusive of the desktop store was also developed by Catbird. With a backend that has convenience to change core functionality and is entirely adjustable, the new site has a clean, quick, and simple navigation. Mikkelsen said, "Our content is simpler to handle … we are more flexible and willing to adapt and align our on-site experience with our campaigns." App optimization has helped Catbird boost conversion by 17 percent and 39 percent more app sales.
Marc Fisher Footwear
Under one unified eCommerce site, Marc Fisher Footwear decided to unify its three footwear brands-Simple Spirit, Nine West, and Marc Fisher Footwear. The challenge: preserving each of the three eCommerce firms' distinctive visual identity.
The group, working with Media Spa, created a "mothership of sites" on Magento Commerce 2 to house both current and future products under the umbrella of Marc Fisher. The business has built a novel experience in which each site has kept its distinct brand look, but still shares Magento's cool features and versatility. This includes a pre-order feature that offers future reminders of the delivery date, a seamless user interface, responsive images, engaging calls to action, and personalized color swatches of product fast views. In less than two months, they may also spin up subsequent pages.
On its Nine West location, Mark Fisher is now seeing conversion increases of 24 percent and sales increases of 10 percent.
Komax S.A.
Komax S.A is a retail company in South America that represents more than 15 international fashion brands. There are 147 physical stores within the parent company, including 114 in Chile and 33 in Peru.
Website features such as express delivery, buy-online-pickup-in-store (BOPIS), ship-to-store, and ship-from-store were essential to fulfilling the omnichannel expectations of its customers. The goal was to create a versatile omnichannel network that could serve 17 labels in many countries.
S.A. Komax S.A. In Magento Commerce 2, a multi-site system was built on which the new sites could be easily built. Komax S.A. in 10 months. The company switched eight existing sites from its old portal to Magento Commerce, and the company carried out nine new branded sites in Chile and Peru in a remarkable six months.
The reports have been shocking. Komax S.A. from around the board. Sales growth was 15% and the exchange rate improved by 0.5 percent.
Pino
As an organization that produces goods for health and therapy, after updating its website to Magento Commerce, Pino has seen tremendous growth.
In cooperation with Tech Division, Pino developed a site that would reach and surpass the standards of the client. "We became more involved with Magento. The experience of Amazon changed consumer perceptions," said Martin Mannowetz, eCommerce Manager of Pino, "and we had to live up to their requirements as a retailer."
With a custom-built therapy table configurator, the new website helped Pino to gain a competitive edge. With tiered pricing, clients may configure their therapy tables. "We have found that we draw more buyers when we display prices," explained Mannowetz. When Magento's custom features and versatility were enabled by Pino, it was able to display commodity pricing on therapy tables and saw double conversion rates.
In four weeks, Pino was also willing to head to the market and noticed that the efficiency of the new site had increased dramatically with the usage of Magento Commerce, which also helped minimize the expense of operating the store by 50 percent.
In a Nutshell
In today's digital landscape, getting the right eCommerce channel is essential to success, regardless of what kind of business, from a B2C boutique to massive B2C healthcare networks. Magento Commerce challenges the limits and empowers clients to reconsider their eCommerce tactics and revolutionize them.
References:
https://themanifest.com/web-development/magento/companies?page=19
https://www.itfirms.co/top-magento-web-development-companies/